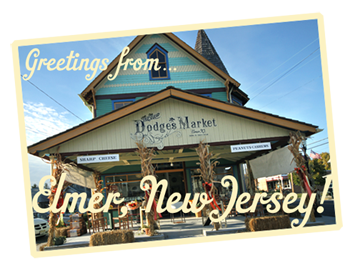 The New Dodge's Market
Farm-to-Table Fresh

Serving Home-Cooked Meals Daily for Brunch, Lunch & Dinner
Pantry Essentials & Gifts
Full-Service Florist & Catering, Event Planning & more…
55 Chestnut St
Downtown Elmer, NJ
(856) 358-4571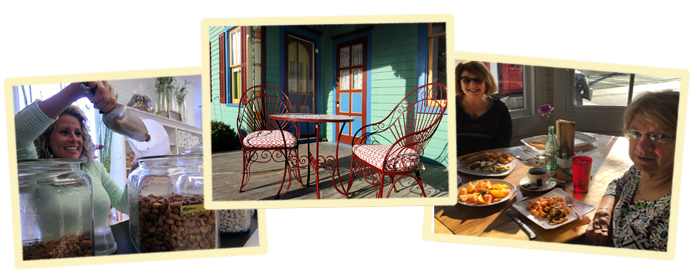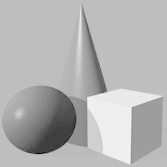 The New Dodge's Market has a spirit and legacy that is rooted in history of the Elmer community. Built in 1886, the three-story Victorian landmark is fondly remembered by locals for its namesake Mr. Dodge and remains a source of pride for Elmer as the oldest, continuously operating grocer market in New Jersey.
The Market's newest proprietor, Scott Edmonds vividly remembers the days when dropping by the shop meant a personal greeting by Mr. Dodge in his signature blue coveralls. He knew your name and would sometimes slip you something for free. Picking up milk and bread was a great excuse just to say "Hi," especially on Sunday mornings after church when you knew running into friends and neighbors meant lingering in conversation.
Though Scott knows he can never fill those legendary coveralls, his vision is to bring back a bit of what it felt like to walk into the shop in those days. His mission is to rekindle the old-fashioned ways of doing things, like cooking every meal with love, using real ingredients sourced from as many local organic farmers and artisans as possible and greeting everyone like a friend.
Scott's crazy idea of painting the building in bright color combinations made popular in the Victorian era is a part of his broader mission. To bring a sense of fun, flair and adventure to the shop. By constantly introducing creative dishes and having an ever-changing array of unique market products on hand, there's always something for everyone, including thoughtful gifts to surprise others with all year round.
You can always find fresh-baked breads, elaborate pies, pastries, cupcakes and cookies, ready-to-serve hearty soups, Dodge's very own Famous Sharp Cheese, a selection of in-house fresh-roasted nuts, hot & cold coffee bar drinks, chocolates & vintage candies, packaged goods & pantry essentials, seasonal specialties, wine from local Coda Rossa Winery & much more… Customers travel to the shop from Cape May, Philadelphia and from as far away as Maryland to slow down and bask in the warm atmosphere of the past.

Scott's greatest wish is to provide the community with opportunities to create unforgettable memories celebrating family milestones in the elegant dining space of the upstairs Chestnut Room, or in your own home, in the park and other locations throughout the area. Whether its something as momentous as a wedding, as cute as a child's first birthday party, as sweet as treating mom to Mother's Day Brunch or as intimate as a surprise Valentine's Day dinner date, there are endless ways to share the times in our lives as imaginative and inspiring experiences.
The big dreams don't stop there. By hosting school fundraisers, offering discounts to seniors, promoting local musicians and artists and building bridges among local small businesses, farmers and artisans, Scott hopes to foster connections within the community. By sticking together when times are hard, we will always have more to share when the harvest is bountiful.
Mon – Sat: 8am – 9pm
Sun: 9am – 5pm
(Call ahead for Holiday & Winter Hours)
www.facebook.com/New-Dodges-Market
Take-Out Orders & Delivery Available
Call us today!
(856) 358-4571